The #ActiveForLife Stories – Kavi
How important a role does water play in helping one stay active for life? To answer this question and to celebrate the importance of an active life through water, Alkalen is interviewing online fitness lovers and people that live an active lifestyle.
Kavi's #ActiveForLife Story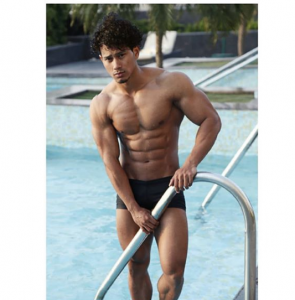 This week's #ActiveForLife series saw Alkalen interview popular fitness physique model, online coach, Six-Pack Athlete, Mr. U.K 2017 and Jerai Regional Winner: Kavi, aka Aesthetic_Kavi.  We spoke to Kavi about what has kept him motivated on his journey to achieve so many accolades in fitness, and above all – what drives him to stay #ActiveForLife.
When asked what role food plays in his fitness-pursuits, Kavi told us that he makes sure to consume around 2600-3200 cal/day. This translates to 4 high-carb days and 3 low-carb days, in a week. Kavi also acknowledges that he makes sure he keeps himself properly hydrated, in order to ensure the quality results from his workouts. As for his daily fitness regime, Kavi says that he simply likes to set smart goals, which adapt according to the day. When asked what inspires him to stay active and consistent in pursuing his fitness goals, Kavi he exclaimed passion and love for his profession, as a fitness trainer that's always looking to be at the top of his game. Being a trainer, we asked Kavi to share some advice on what it takes to be #ActiveForLife, and he kept it short and profound saying:
"Eat clean. Work hard. And sleep well".
Similar to such a profound and simple quote, are other motivational messages that the fitness instructor inspires his large following on Instagram with, such as:
"The only limits in life are the one you make" and "every morning you have two choices, continue to sleep with your dreams, or wake up and chase them".
Alkalen wishes Kavi all the very best in his pursuit of staying #ActiveForLife☺.
If you have such interesting stories of an active life, tell us in the comments below or write to us at [email protected] We are always open to learning new ideas and motivate people through stories that lead them towards an active life.