The #ActiveForLife Stories – Preeti Tiwari
How important a role does water play in helping one stay active for life? To answer this question and to celebrate the importance of an active life through water, Alkalen is interviewing online fitness lovers and people that live an active lifestyle.
Preeti Tiwari's #ActiveForLife Story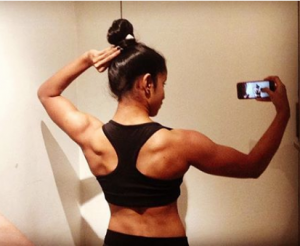 As part of our #ActiveForLife series, Alkalen interviewed Preeti, a fitness enthusiast, an athlete and a winner at the 2016 Jerai Classic state level bodybuilding contest in Goa.  
When we asked Preeti how she stays fit and #ActiveForLlife, she made it clear that while she does workout heavily, she takes her food and drink very seriously. To compliment her regular workouts, Preeti makes sure she eats around 1800-2000 calories a day. As for her water intake, Preeti ends up drinking around 6 litres of water every day, to quench her concerns about hydrating her muscles and more importantly – maintaining her electrolyte balance and eliminate muscle cramping. When asked about her fitness routine, Preeti simply said that she loves to exercise her body or perform activities which are sure to have carry over effects. On being asked what inspires her to keep pushing herself in order to stay #ActiveForLife, Preeti simply said that she'd more than happy if she could inspire others in order to also stay active and pursue fitness. Speaking of inspiration, one of Preeti's Instagram posts best describes her perspective on being fit, where she says:
"It is equally important for men and women to be explore all parameters of fitness: endurance, strength and aerobic activity. And if you continue doing so, you can surprise yourself by crossing your own limits. It's all in head, kill the thought, and kill the rep, because each rep counts"
When we asked Preeti if she had any further advice to share with people, to help them stay #ActiveForLife, she kept it simple:
"Take care of your nutrition and keep working out if not daily then at least alternate days"

Alkalen wishes Preeti all the very best in her pursuit of staying #ActiveForLife☺.
If you have such interesting stories of an active life, tell us in the comments below or write to us at [email protected] We are always open to learning new ideas and motivate people through stories that lead them towards an active life.